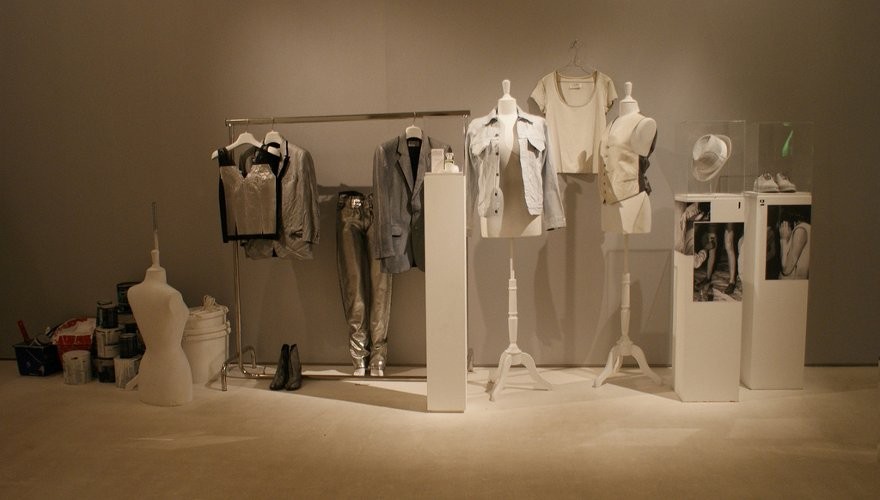 Help The Environment with Clothing Alterations
At Alterations Boutique, we love to help people discover old items in their wardrobe and fall in love with them all over again. We see so many different items come through the door everyday and never get tired of taking an item of clothing and making it special. Clothing alterations don't have to just make you feel great on the outside, they can also make you feel great on the inside! Altering your old clothing rather than buying something new is really helpful for the environment, massively reducing your carbon footprint.
A massive amount of clothing is thrown away every year rather than being appropriately donated, recycled or repurposed. Around 300,000 tonnes of clothing still ends up in landfills per year, meaning that 25% of post-consumer clothing waste goes in the bin. Of course we aren't saying you can't ever get new items of clothing, if you aren't a fan of something anymore this can be donated or recycled. If, however, you still have some items in your wardrobe that maybe don't fit anymore but you still love, why not consider alterations?
What can I get altered?
There are so many possibilities when it comes to altering clothing. What may look like an old dress that is way too big on you now, or a pair of trousers that have always just been a little bit too short, could easily be turned into your new staple item.
Formalwear
When formalwear fits you properly, it can make such a difference to the overall look. Maybe you have a dress in your wardrobe that you've always felt just looks ok on due to it not really suiting your body, well alterations can change that with just a few cuts and stitches. Alternatively, if you have an old piece that you just don't feel suits your style anymore, but it's still a perfectly fine piece, you can have it revamped and make it feel completely different and like it's brand new again! Ball gowns, prom dresses, cocktail dresses, tuxedos, suits, all of these are great pieces to bring in to your seamstress.
Work clothing
Although people often overlook their work clothing, this is definitely something you should consider alterations for. We wear our work clothing almost everyday, and you deserve to feel like your best self in whatever you have on. Having your blouse fit properly, or your favourite power suit tailored perfectly, can make all the difference to how you feel at work and therefore make you a lot more confident.
Casualwear
Another thing you should never overlook is your casualwear. People will often come in for their formalwear or sometimes a suit for work, but it's always casualwear that people tend to lack with alterations. Your favourite jeans, top, or jacket can all benefit from a spruce up from alterations! Professional alterations are often cheaper than throwing something away and replacing it. Plus, you're helping the environment, so why not give it a go? You will be amazed at how different you will feel in an item once it's been altered, whether that be changing its look or tailoring it to your body.
If you are looking for an easy way to reduce your carbon footprint, definitely consider coming in for some clothing alterations. You will be amazed at the difference alterations can make, and also how much money you save from not having to constantly replace your clothes.
For all of your clothing tailoring and alterations needs, get in touch!