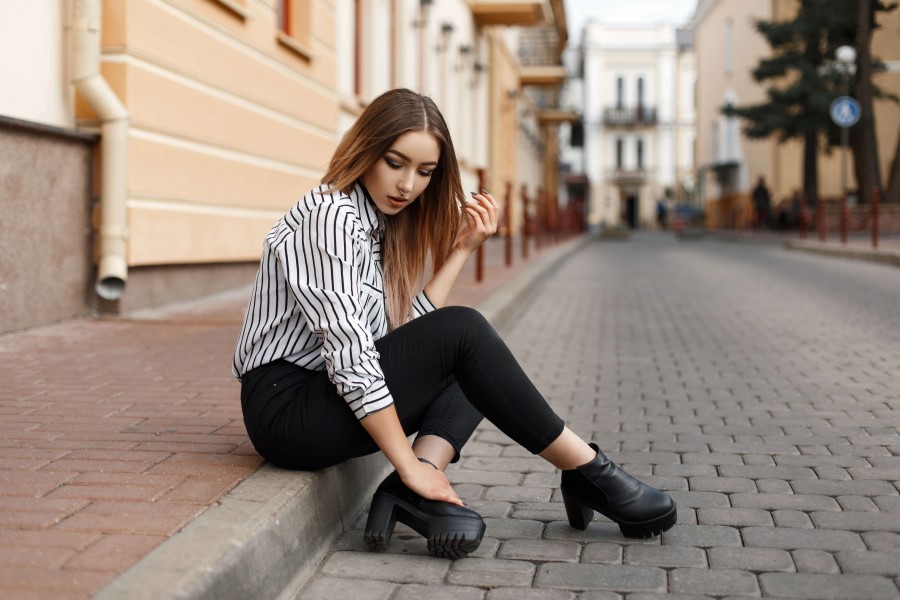 Old Blouse Alterations
Why buy new when you can give your old clothing a little TLC?
Here are some old blouse alterations tips to get the right look.
It can be upsetting when your favourite piece of clothing starts to lose its sparkle. After all, we've all got that one item that has seen us through numerous nights on the town, or one that has given us the confidence to smash a job interview; it makes sense to be a little down about it! However, these days, there's so much help available to bring our old favourites back to life – your prized blouse is no exception! Old blouse alterations from our Alterations Boutique experts will bring your sparkle back in a whole new way.
First things first – how exactly can we alter an old blouse to ensure we achieve the best possible fit for your body? There are a number of things we can do quite easily thanks to our professional seamstresses.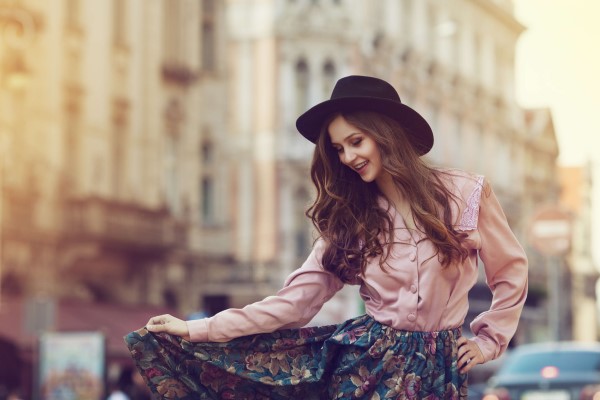 Shortening or lengthening sleeves.
Whether you've grown out of your favourite blouse or you're after a completely different look, we're here to deliver. You can shorten the sleeves of your blouse to either fit the length of your arms more securely, or to recreate a whole different style. If you're after a longer sleeve, you can tweak the length accordingly if there is a little more fabric to work with.
Shortening or lengthening the body.
Gotten taller over the years? Perhaps you're just after a little hem tuck or lengthen in the main body of your blouse. This procedure is relatively simple, but again, if you need a blouse lengthening, your seamstress will need a little more fabric to work with. If you're a little confused about the process, or you're not sure if your requirements are possible, then get in touch with your questions.
Take in or let out sides.
If you've lost a little weight over the years since you've been wearing your blouse or you want it to be a little more breathable and 'floaty', then taking in the sides of your blouse or letting out some of the material can give you the bespoke look you're after. Flattering your body shape is the key to a great fitting blouse – it's a good idea to work out the shape of your body to find what will suit you the most. Our experts can help you with this if needed.
Altering a neckline and shoulders.
Necklines – every top has one, but not every neckline is a good fit to our body! If you're certain your blouse's neckline simply does not flatter your body shape, then you can make some minor adjustments. For shoulders, you can narrow them, meaning you'll get a more flattering fit and ensure your blouse doesn't fall the wrong way on your body.
Blouse Repairs
Simply repairing something minor can really help to keep the shape of the blouse and its overall quality. Fixing the odd hole under the arm and adding or removing the need for a button or fastening can really change the appearance of an old blouse. Perhaps you've got a rip in the material, or some of your stitching has come undone; don't worry, these can be fixed quickly in most cases.
Looking for old blouse alterations? We're here to help.
At Alterations Boutique Manchester, we pride ourselves on our tailoring abilities. Our team are experts in old blouse alterations, as well as a number of other alterations services such as dress alterations. For more information or to make an enquiry, please get in touch by calling us on 0161 832 6420 or sending us an email to This email address is being protected from spambots. You need JavaScript enabled to view it.