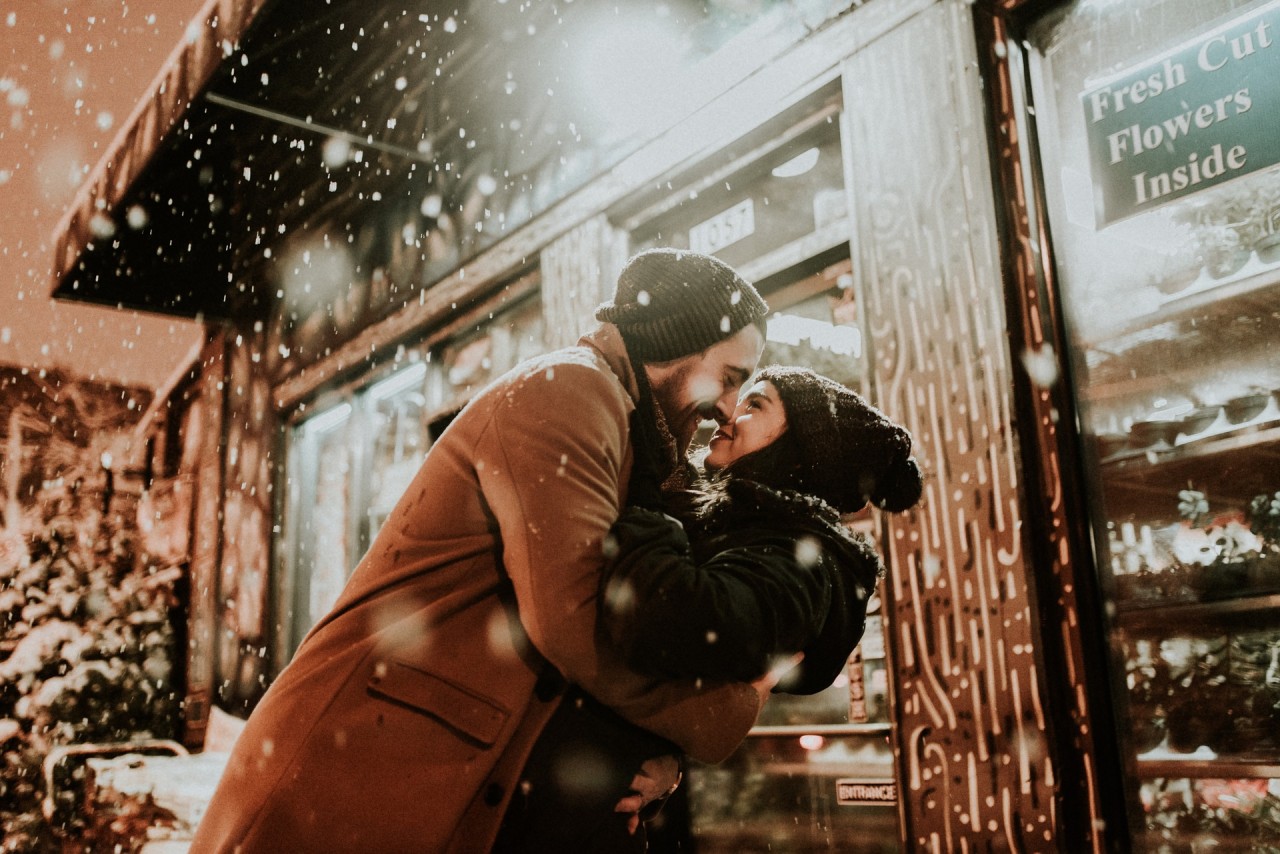 Four steps to planning your Valentine's Day outfit
Love is in the air as Valentine's Day is fast approaching. Love should of course be celebrated all year round, but many couples, old and new, choose this day to go out and spend some time together. This raises the age-old question: what should I wear? It can be easy to overcomplicate picking an outfit when you feel there's added pressure, which is why we've simplified it for you. Keep reading for four steps to planning your Valentine's Day outfit.
Step one: base outfit
As with anything, the best place to start is with your base outfit. This is whatever clothing it is you're planning on wearing, whether that be jeans and a t-shirt or a fitted dress. One of the most important things to consider when choosing your base outfit is where it is you'll actually be wearing it. If you're going for a cinema date, you'll probably want to go with something more comfortable, whereas if you're going to a restaurant you might want to dress it up a bit. It's completely up to you, but the most important thing is that you feel great in whatever you put on.
Step two: shoes and bag
Once you know what your base outfit is you can start planning what shoes and bag you want to pair with it. This really depends on what outfit and style you've gone for, but the most important thing is finding something that complements what you're wearing. If you've gone with something plainer, such as a black fitted dress, this is your chance to make the outfit pop a bit more. Add a red clutch bag and some red shoes for a romantic and stand-out touch to what was previously a simple outfit. If you've gone all out on the outfit, you could opt for a simple bag and shoe combination that matches what you're wearing but doesn't take away from your outfit.
Step three: jewellery
Gold or silver: that is the question. Which colour you go for really depends on your own style and preference, but if your outfit or accessories feature any metalware it can make a really nice added touch to make your jewellery to that metal. You can of course mix and match, but if you're going to do that we think the best place to feature this is with rings. This way it's made obvious that you're purposely doing it and didn't just get confused while getting ready!
Step four: jacket or coat
It's no secret that February brings with it some chilly weather, and there's nothing worse than being out and feeling cold. Often people avoid coats and jackets because they don't want to hide their outfits, however, if you choose the right one it can actually elevate what you're wearing. One that goes with everything is a black duster jacket. These offer light coverage and can be worn open so you can still see everything going on below. The key is to have the jacket altered to you, once they fit right they are really flattering and will have you feeling even better in what you're wearing rather than like you're hiding away.


Getting ready doesn't have to be complicated or stressful, instead, it should be a time when you can experiment with your clothes and make yourself feel good. Follow these simple steps and you'll be able to find the perfect outfit before you know it.
For all of your clothing tailoring and alterations needs, get in touch!