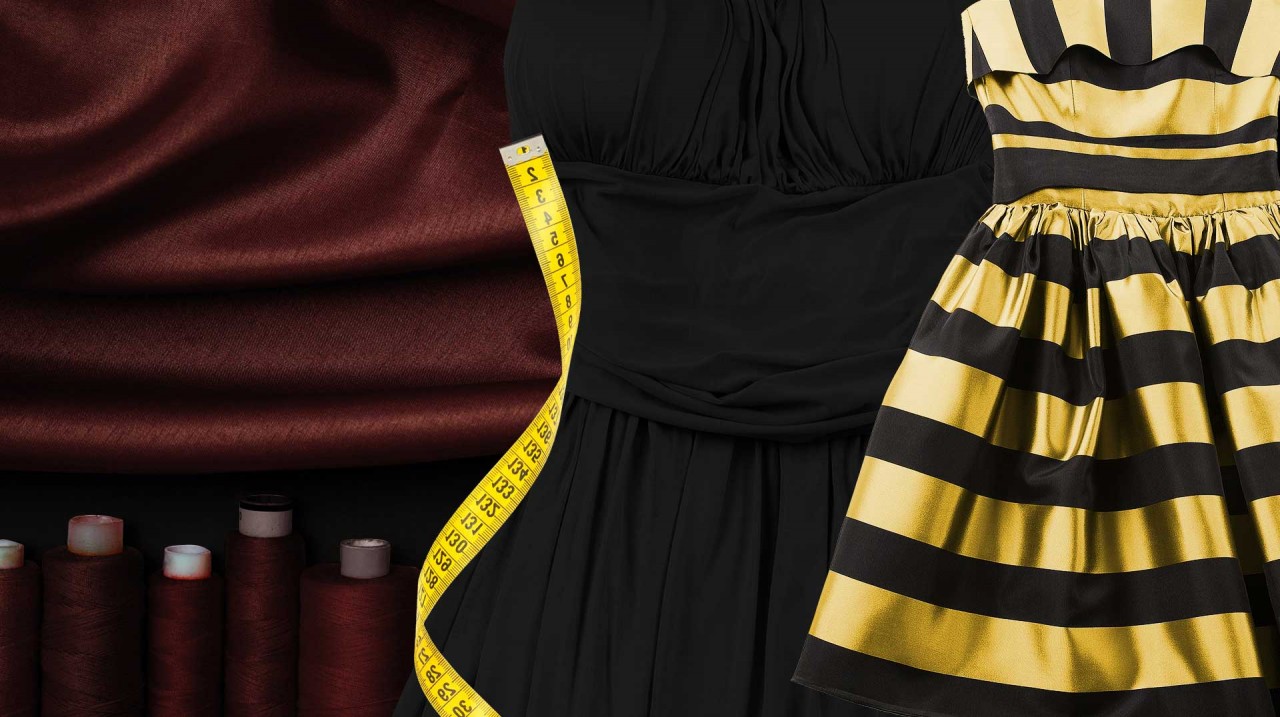 Believe it or not, alterations are a lot more common than you may think. We spend so much of our lives in our clothing, people want to look and feel their best, and a lot of the time alterations can make such a big difference. Whether it's a quick shortening or an entire garment reconstruction, alterations are becoming more and more common. We've put together this blog to let you know what the most common alterations are for men and women and what it is about these items that can be so easily transformed with alterations.
Women
Wedding dress
Unsurprisingly, one of the most common things a woman will have altered is her wedding dress. If there is one thing you want to look and feel your best in and have truly fit your body perfectly, it is your wedding dress. Nothing quite compares to the feeling of marrying your true love in your dream gown, and the way it fits you can really be the difference between the day of your dreams and a day of uncomfort. Typically the gown will be tailored to be the perfect length for the bride, and also ensure it fits properly around the bust, waist, and bum.
Blouse
A blouse is a staple piece in a woman's wardrobe. Whether it is an item she often wears to work, or one of her favourite going out tops, a well-fitted blouse can make such a difference to your confidence. Often when you buy a blouse from the high street there will be something about it that just doesn't fit you right. Whether you find yourself rolling up the sleeves or constantly pulling it up at the shoulders, there are likely a few alterations that would make a massive difference. Mostly commonly women will bring a blouse in to have the sleeves tailored for her arm length so it looks smart as soon as you put it on, or have it taken in around your body to reduce any need to readjust or fidget once it is on.
Men
Suits
A well fitted suit is an absolute must in every man's wardrobe, so it is unsurprising that it is the most common thing we alter for men. There are so many aspects of a suit that can be noticeable if they are not tailored to fit you properly. The length of the sleeves, the hem of the trousers, where the shoulder falls, and much so more. Taking in your suit to be altered can transform it from an average looking suit to an expensive luxury item. Nothing makes a man look sharper than a tailored suit.
Jeans
Men are a lot more likely than women to have a few staple pieces in their wardrobe rather than having lots of different items. One thing men tend to have is one perfect pair of jeans that they can wear any time of the day, whether that be for a casual day out or a romantic date with their partner. Jeans that fit you properly looking a million times better than ones you just buy from the high street. No matter what your preferred style of jeans, your seamstress will be able to tailor them to your preference and have you looking and feeling your best every time you put them on.
If you haven't considered alterations before, now is the time! Having your favorite items altered can really boost your confidence and also make getting ready every day a lot easier. Not everything has to be altered, but if you choose a few of your staple items and get them tailored to you, you will see such a difference.
For all of your clothing tailoring and alterations needs, get in touch!