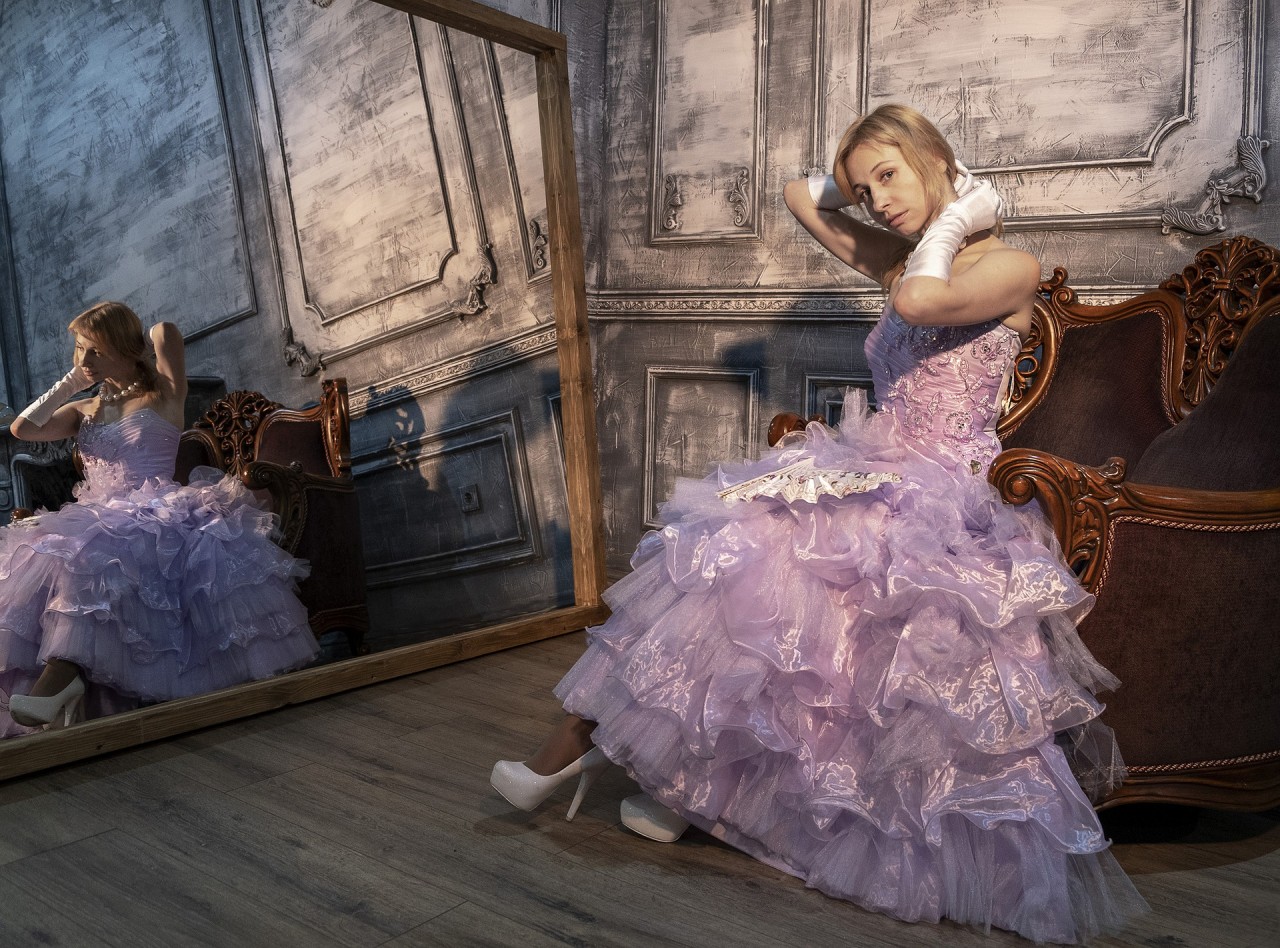 By definition, a ball gown is a floor-length dress that is worn to a formal event. There are various different types of ball gowns on the market for you to choose from that are matched for different styles of events. Whether it be a summery occasion where you want something light and floaty to wear, or a winter ball perfect for a sparkly gown and added volume. It can be difficult to decide what ball gown you should buy for your event, which is why we have put together this helpful blog! Keep reading for advice on what style of ball gown you should buy for your next event.
Styles of Ball Gowns
Fishtail
A fishtail gown is perfect all year round. This flattering shape is perfect for showing off an hourglass figure while still having a bit of added drama at the bottom with the additional volume. Fishtail style dresses come in various colours and patterns, allowing for you to either go for an understated look or something really show stopping - it is completely dependent on your style and the event you are attending.
Princess Style
If you really want to make an impact then opt for a princess style ball gown. These are all about the drama, with a voluminous skirt that helps give you the illusion of having a tiny waist and petite upper body. This style of ball gown feels particularly appropriate for winter events, giving that truly wonderland feel that matches that magical time of year.
Sleek
For a touch of elegance and sophistication, a sleek dress does all of the work for you. These dresses may be more simple than your fishtail or princess style dress, but they make a statement in their own way. The simple design shows you off and highlights your own beauty, making you the main event rather than your gown. The trick to having the perfect sleek gown is making sure it fits you perfectly and therefore highlights your figure.
Floaty
Perfect for summer and spring events, a floaty gown continues to look sophisticated and dressed up enough for an event while giving you room to breath in the warmer months. Much like a princess style dress, floaty dresses typically come in at the waist to show off your figure, and then go into a floaty, cascading skirt towards the bottom. If anything, this is the summer equivalent of the ball gown and can really be used to make a statement.
So there are just a few different ball gown styles you can purchase to wear to an upcoming event. Remember, if you want to change anything about your ball gown, or you just want it to fit you perfectly, ball gown alterations are available.
If you have found a style you want but want it to be completely your own, why not consider having a dress made for you? Professional seamstresses will be able to work with you until your gown is perfect for your event, and the best part is there is no chance anyone will arrive in the same gown as you!
Enquiries
To make an enquiry, please complete the contact form by clicking on the link below or email This email address is being protected from spambots. You need JavaScript enabled to view it.
Book an appointment
To book an appointment click on the link below.